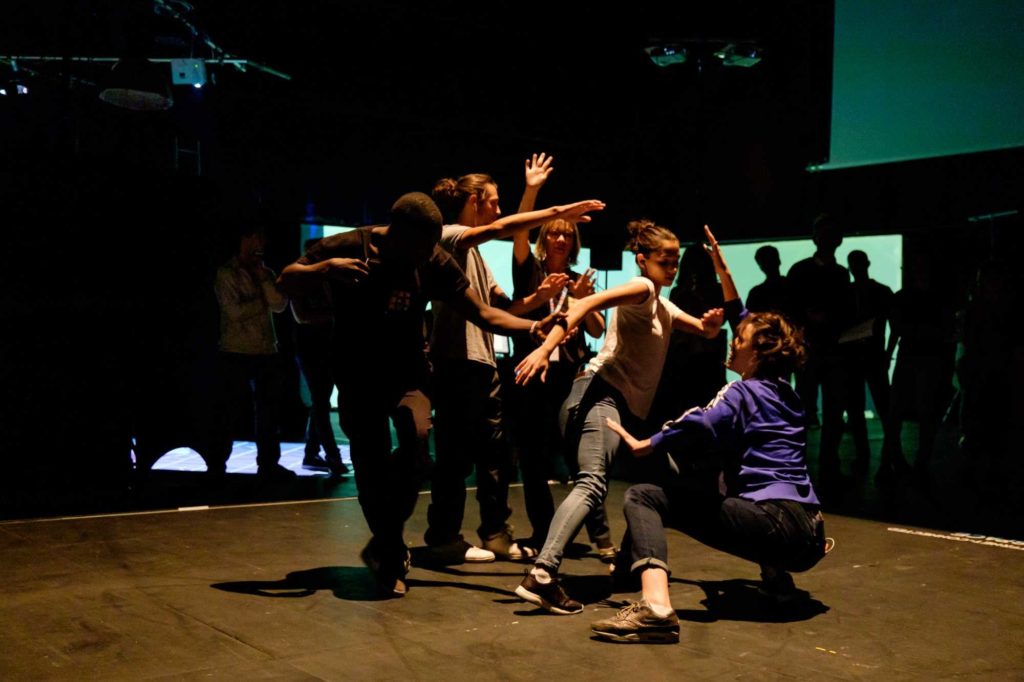 The Concept of Dansathon
Three days - Three theatres - One host city Infinite ways to imagine the future of dance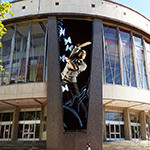 Lyon
France
Maison de la Danse de Lyon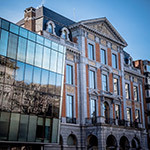 Liège
Belgium
Théâtre de Liège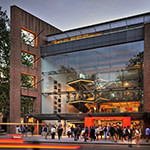 London
UK
Sadler's Wells
DANSATHON is a 3 days connected, collaborative, European event to imagine the future of dance.
At the crossroads between dance and new technologies to imagine new artistic forms, new stages, new experiences and new ways to engage. Combining the best of these two worlds to imagine the dance of tomorrow, enhance cultural life and social interactions. These are the aim of the DANSATHON project.
Initiated by BNP Paribas Foundation, the Dansathon is co-organised and developed in partnership with three major Dance Institutions :
La Maison de la Danse de Lyon (France)
Sadler's Wells (UK)
Théâtre de Liège (Belgium)
This 2nd edition, if the global health situation allows, will take place between 19-21 November 2021 in the Média Rives Studios of Radio-Télévision belge francophone.

HACK DANCE, MIX TECHNOLOGIES, SHARE AN EXPERIENCE OF CO-CREATION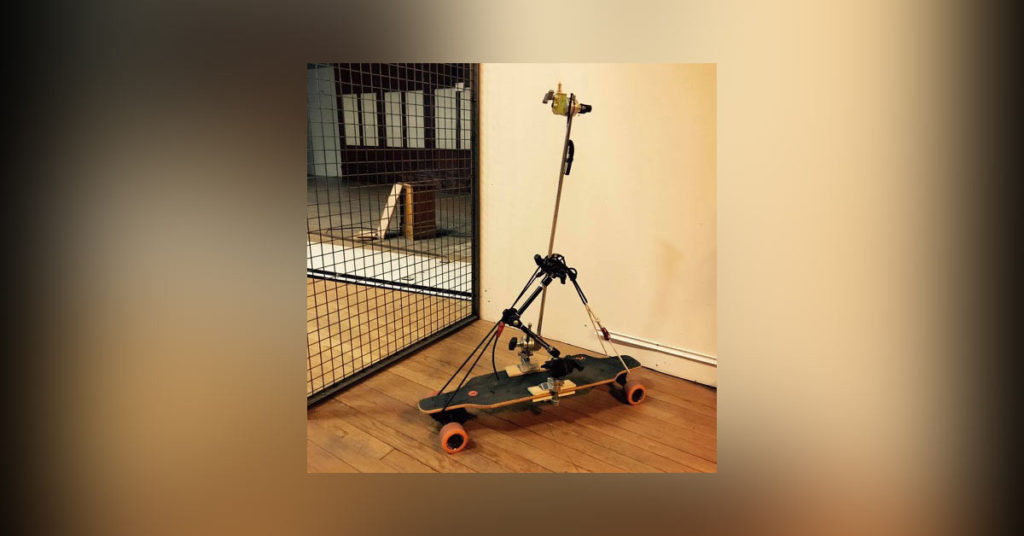 Vision
Combine dance in all its forms and new technologies (motion capture, AI, VR/AR/MR etc.) to explore new ways to create, to perform, and to share dance with a diverse audience.
Participants
The Dansathon brings together dancers, choreographers, designers, web developers, technicians of all kinds, makers, creators, students, start-ups – people who would not meet otherwise.
A dancer
A choreographer
A creative technologist, a developer
A UX designer, space, experience, product, service or graphic designer
A designer of sounds, lights, costumes, scenography
A technician in the field of performing arts or technology
A project leader / a producer / a communicator / a facilitator / a mediator / in charge of publics
A maker… of all kinds of objects
A fan of dance and/or technology and innovation
Themes and Challenges
This year, the participants will reflect on the question, "How can dance be part of a society in transition?".
This is broken down into several themes, such as, for example, "High-tech vs low-tech", "Augmented humans vs diminished humans", "An energy-generating dance", "Green Dances" and "Social-distancing dancing".
The forty-eight participants will have appropriate resources and technological tools, as well as access to a digital-manufacturing lab and spaces in which they can dance and create in the best possible conditions. Coaches and experts will also be available to support them throughout the creative process for the entirety of the Dansathon. A team of volunteers (students, BNP Paribas employees, etc.) will provide assistance with IT, coordination, design, etc.
Participants and Format
DANSATHON will bring together dancers, choreographers, creative technologists, theatre designers and technicians, designers, makers, creators, students and start-ups to work together, using a format inspired by Museomix.
Teams will work together for 3 days to explore, test possibilities and produce a prototype of dance performance, an application, an installation or other innovative forms of creation. They are provided with space to dance, develop and create, relevant technologies and support from coaches and ingenious facilitators. Volunteers (students, co-workers, BNP Paribas staff, etc.) are invited to help with IT support, facilitation, design, tests, etc. Finally the prototypes will be shared to live audience.
Spirit

Outputs, Rewards and Jury
Over the course of these three days, the teams will have to produce a prototype dance performance, a short creative piece or an installation that bridges different approaches. These creations will be presented to the public and an international, multidisciplinary jury (artists, institutions, leading business figures, multimedia experts and journalists) on Sunday 9 May.
The BNP Paribas Foundation will award the winning project(s) with a grant (Prize Money: €20,000) that will enable them to pursue their creation. Through the support of the organising theatres, the winning project(s) will have access to a residency so they can develop their work in an appropriate space.
Co-Organising Partners
DANSATHON is an idea initiated by BNP Paribas Foundation and co-organised and developed in partnership with Maison de la Danse de Lyon, Sadler's Wells London and Théâtre de Liège.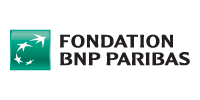 BNP Paribas Foundation
The BNP Paribas Foundation has been supporting contemporary dance for more than thirty years and is committed to artists who create and explore new avenues. It offers long-term support to facilitate research and the creation of company projects.
Thanks to its desire to contribute to intercultural artistic collaboration, it supports international residencies at major dance institutions. It supports seventeen artists and companies in France and abroad, in order to encourage creation, foster new links with technological innovation and bring dance to the city. A firm believer in the wealth of hybrid forms and interdisciplinary mixes, it also supports contemporary circus performers.
Under the auspices of the Fondation de France, the BNP Paribas Foundation has been a major corporate sponsor for more than thirty years. It adopts a multidisciplinary sponsorship approach for innovative projects involving culture, unity and the environment. It cares about the quality of its commitment to its partners and, to that end, aims to offer long-term support for their projects.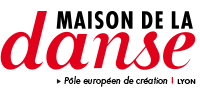 Maison de la Danse de Lyon
Founded in 1980 and managed by Dominique Hervieu since 2011, the Maison de la Danse, a European creative hub, showcases approximately forty national and international companies and welcomes an average of 140,000 spectators each season.
Conscious of the challenges of tomorrow and the future possibilities offered by new technologies, the Maison de la Danse has been developing Numeridanse, a unique dance platform, since 2011. With the 2023 renovation of the Guimet museum in Lyon into a dance workshop, the Maison de la Danse will have additional creative facilities in addition to its current theatre.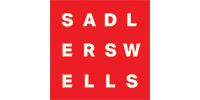 Sadler's Wells, London
Sadler's Wells is a world-leading creative organisation dedicated to dance in all its forms. With over three centuries of theatrical heritage and a year-round programme of performances and learning activities, its goal is to motivate everyone to experience dance – to take part, learn, experiment and be inspired. Audiences of over half a million come to Sadler's Wells' London theatres each year, with many more enjoying its touring productions at partner venues across the UK and around the world, or accessing its content through digital channels.
Sadler's Wells commissions and presents more new dance work than any other theatre in the world, embracing the popular and the unknown. Since 2005, it has helped to bring over 150 new dance works to the stage, many of them involving its 16 Associate Artists, three Resident Companies and four Associate Companies – the most exciting talents working in dance today. It also nurtures the next generation of talent through its artist development initiatives, and reaches over 25,000 annually through its learning and engagement programmes.
Located in Islington, north London, the current theatre is the sixth to have stood on the site since it was first built by entrepreneur Richard Sadler in 1683. The venue has played an illustrious role in the history of theatre ever since with The Royal Ballet, Birmingham Royal Ballet and English National Opera having all started at Sadler's Wells. Sadler's Wells is a charity and a National Portfolio Organisation, currently receiving 10% of its revenue from Arts Council England.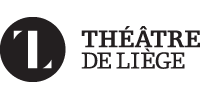 Théâtre de Liège
The Théâtre de Liège is one of four drama centres in the French Community of Belgium and is also a European hub for theatre and choreographic arts.
Located in the heart of the city, the Théâtre de Liège plays a central role in artistic creativity and innovation. Its rich, varied and innovative programme showcases works by great Belgian and international directors and choreographers, internationally renowned actors and up-and-coming artists who bear witness to contemporary culture and act as ambassadors for the culture of the future.
The Théâtre de Liège, which is located in the heart of the Euregio, transcends borders through its collaboration with prestigious international institutions: the Festival of Avignon, the Théâtres Nationaux de la Colline and de Chaillot in Paris, the Schaubühne in Berlin, the Korean National Theatre and more.
With 65,000 spectators and more than 250 shows per season, the Théâtre de Liège is today at the forefront of Walloon theatre